News
Posted by Brian Shipley on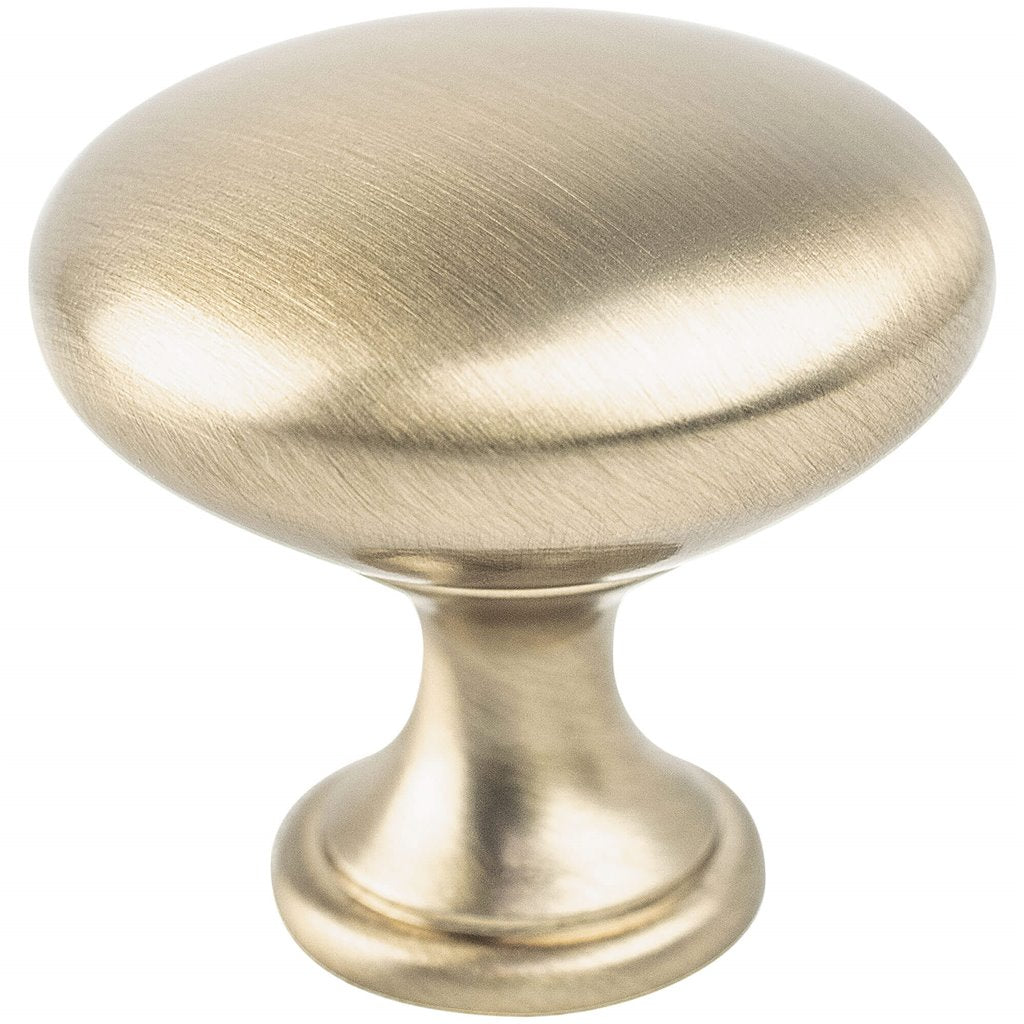 I know some of you are saying "It's about time"!  We are working hard to bring you a worthy selection of beautiful hardware.  Areas of our website are filling in now on a regular basis and we hope to have between 10,000 to 15,000 options fully pictured and categorized before November.   We are well on our way to achieve that goal with several thousand options pictured and being categorized now.  Off our main menu, the Brands Page and Decorative Collections page are where the most work is happening now. If you have any questions, feel free to contact us! Take...
Posted by Brian Shipley on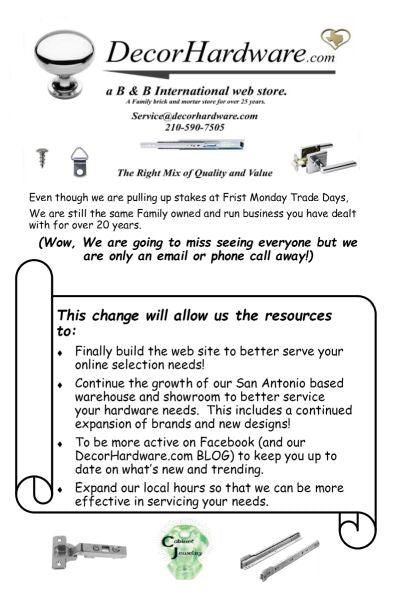 First Monday has been a part of our life for over 20 years!  We will miss seeing all of our friends!
Posted by Brian Shipley on

I wanted to thank those of you who have visited our site during the construction phase.  We are working on adding items and groups along with improving pictures and item descriptions.  If you are unsure of something based on the information shown, please email us and we will do what we can to help answer your questions.  The best contact method is our email at:  care@decorhardware.com. Take care and hope you enjoy our developing site!